RHODES Insurance is a series of web-based software built using the latest technologies to help insurance companies to apply digital transformation and allowing to transform their business to a new era. All modules are integrated with one centralized system which comprises an innovative financial system, providing accuracy, time and avoiding redundancy in data entry, so that all insurance policy and endorsements issuance and compensation processes automatically convert to financial movements
eMED
eMED is an end-to-end TPA Software designed to enable automated health benefits administration, including administration of a network of medical providers and automated adjudication of claims. The software provides the ability to generate operational and financial reports and statistics, claims management, coverage status and automates complex benefit calculations to drive high auto-adjudication rates and minimize the risk of paying claims incorrectly.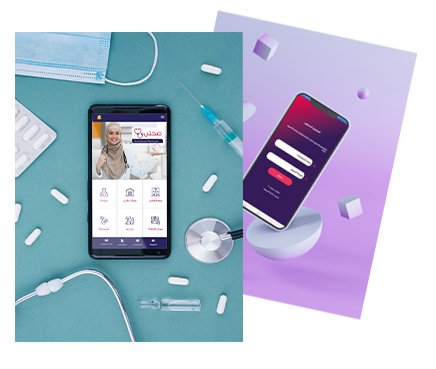 RHODES
Finance
RHODES Finance is an end-to-end loan business management software, integrating all relevant parties in a state-of-the-art lending ecosystem. It provides benefits to all credit stakeholders: Relationship managers, credit risk analysts, risk managers, decision authorities, credit administration, legal, collateral & recovery officers, environmental & sustainability desks, as well as portfolio management teams. It streamlines their tasks and capitalizes on their inputs, using one single collaborative solution running automated processes on one unique risk and credit data platform. Using a single integrated platform, RHODES Finance enables financial institutions to eliminate redundant processing steps, reduce manual interventions and streamline the end-end credit application, approval, disbursement and post-disbursement processes.
RHODES
HR
RHODES HR was designed to meet the needs of SMEs and large organizations in the field of human resources management. It automates most of the administrative, financial and organizational processes, and provides a flexibility and streamlined handling of all procedures in this area.
The main modules of RHODES HR are: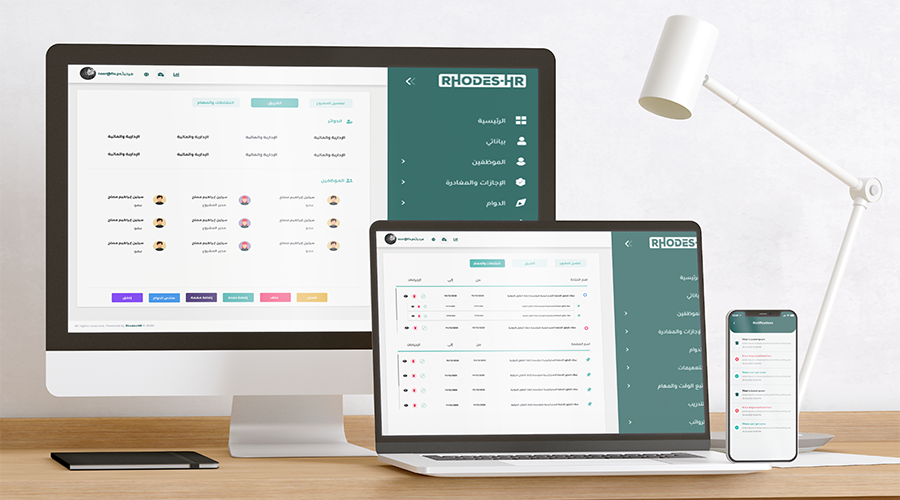 RHODES Banking
RHODES Banking is a proven and versatile collection of highly adaptable, totally integrated accounting, and financial applications developed to suit the ever-changing banking industry needs. With strong core accounting and finance functionality, RHODES Banking provides enhanced flexibility, low cost of ownership and rapid implementation, with the scalability to grow along with local and regional customers' requirements. Most importantly, our system joins successfully various modules and sub-modules featuring the state-of- art in banking technologies.
RHODES
ATM
The software of ATM is designed to control ATM transactions & channels on centralized databases. ATM Switch system controls and manages all aspects of card authorization on behalf of the host system, with features such as: Authorization processing, network interface, host system interface, message management, security processing, failure monitoring, reporting, ATM management, card management
RHODES
Accounting
RHODES Accounting is a powerful accounting and business management solution, made for small and mid-sized businesses. Features include General ledger, sales, purchases, bills, expenses, and inventory management. It includes customizable reports, order fulfillment, job costing, advanced pricing controls, real-time financial dashboards and advanced tools to manage payments.
FPROJECTS
FPROJECTS is full project management suite that manage all NGO's projects and related transactions over the whole levels starting from the strategic objectives to actions on beneficiaries' level. Through FPROJECTS manage and visualize projects, allocate personnel, streamline accounting, and track what work is being done throughout their entire organization.